I always use facewash, but it'll never remove all the dirt and make-up from my face, so cleansing wipes are an absolute must-have. But which are the best? Here are my top five face wipes....
Best for sensitive skin
Simple Kind To Skin Cleansing Facial Wipes are the UK's favourite, with a pack sold every 5 seconds. How crazy is that?! I love these wipes - the great thing is they're stocked everywhere, so you'll never be without. Super-good at removing make-up, these wipes are perfect for sensitive skin, as they contain no perfume, colour or harsh chemicals.
Best for value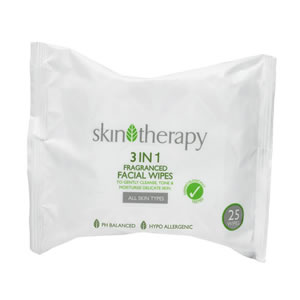 3 in 1 Fragrances Facial Wipes, £0.57
Wilkinsons

Wilkinson's Skin Therapy 3 in 1 facial wipes are ridiculously good value. They're really soft and do the job. Did I mention they're 57p! 57p... you can't even by a can of Diet Coke in London for 57p, and you can get 25 pH balanced, allergen free facial wipes. Yes please. Word of warning on Wilko's facial wipes, do not buy the exfoliating ones - they are like sandpaper, stick with the 3-in-1 bargain/soft/joy wipes!
Best for spot-prone skin
Nelsons Pure & Clear Purifying Daily Facial Wipes,£5.30
These wipes quickly cleanse away impurities to soothe and restore skin, leaving it feeling cleansed and refreshed. The tea tree oil is calming and will dry out excess oil, while Arnica soothes skin and Calendula conditions - genius! I also love that these wipes have a clip-seal too, as the sticker-seals often come loose, which can cause wipes to dry out .
Best for a skin that needs TLC
Garnier Detoxifying Cleansing Wipes, £4.99
I am a massive Garnier fan. Its moisturiser is dreamy. These gentle wipes not only smell great, they packed with protective anti-oxidant green mint and vitamin E - which helps prevent skin getting damaged by free-radicals. These wipes will really look after your skin.
Best for dry skin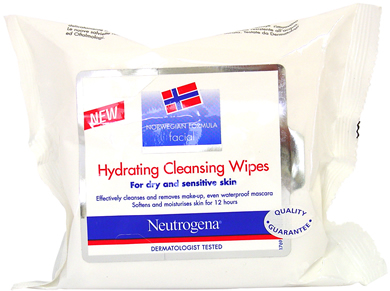 Neutrogena Hydrating Formula Cleansing wipes, £3.99
I adore Neutrogena's Hydrating Formula Cleansing wipes. They remove all traces of makeup (including waterproof mascara) and don't sting your eyes or leave your skin tight. These magic wipes moisturise while they cleanse, so they're perfect for people with dry skin. Love them!
Are there any other facial wipes I should know about?